Explore Vancouver at your own pace
VanWalks is a walking tour web app that works on any device with a modern web browser.No app to download, no accounts to create, no ads to watch.
Try Now For Free
Offline Mode: Download route in advance with wifi and enjoy without data connection
Premium Content is unlocked with an email after purchase.
Languages Supported: English, French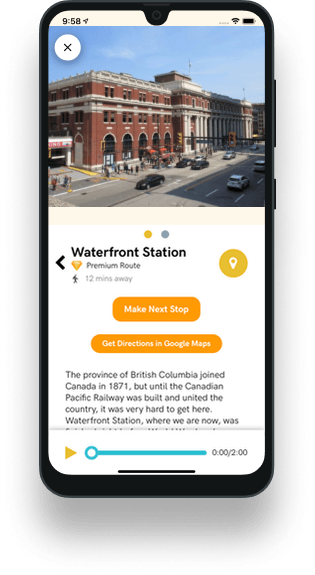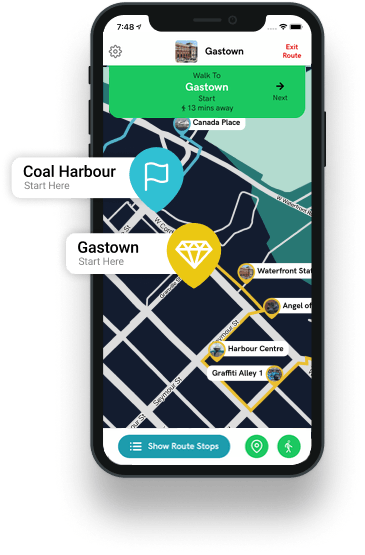 Walking tours of the most popular areas of Vancouver
Optimize your time in Vancouver by exploring the most popular areas of the city. Stop when and where you like, grab a coffee, and continue when you're ready.
Your virtual host, Chris King, has been living in Vancouver for 20 years and is excited to give you a unique look into the most interesting aspects of his city.
Our routes combine historical context, modern events, and local interpretation to provide an interesting and fun experience for tourists, new Canadians, and lifelong locals.
Welcome to Vancouver!
The Vancouver Bundle is a great way to optimize your time in Vancouver. It includes all the premium content of the most popular areas of the city. From the rugged history of Gastown to the majestic splendor of Stanley Park, the Vancouver Bundle has something for everyone.
Bundle Price: $11.99
Regular Price: $15.48
Save 30%
Bundle includes Gastown and both Stanley Park walking routes
Available Routes